Best Jewellery Pieces to Wear for Halloween
Published: September 30th, 2010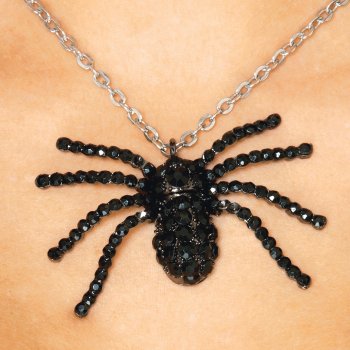 Are you looking for the best jewellery pieces to go well with your Halloween party outfit? Do you want to wear jewellery items that would look real frightening for the Halloween event? As we all know the Common Halloween activities include:
Trick-or-treat
Wearing costumes and attending costume parties
Carving jack-o'-lanterns
Ghost tours
Bonfires
Apple bobbing
Visiting haunted places and performing haunted games
Committing pranks
Sharing ghost stories or other frightening tales
Along with these activities you won't really like it if you couldn't wear something that would catch the crowd's attention. Wearing Halloween dress is not even enough; you should also consider adding up props like handbags, hair bond, pointy shoes and of course eye-catching jewellery pieces…
If the Halloween you are going to attend will host a costume party, wearing black dress alone wouldn't be great enough. Of course you have to spice up your look to be able to win. And with that, wearing eye-catching jewellery items listed below would really be amazing!
Vinyl Choker with Chain Rubies
Skull Necklace with 3 skulls either small or big
Deluxe skull ring
Spider web neck chocker
Gothic Beaded Necklace with Beaded Pendant
Red Hot Devil – Red 'HOT' Bracelet
Red Hot Devil – Red Glitter XOXO Choker
Voodoo Necklace
Cross Necklace – Blue Stones
Cross Necklace – Filigree with Ruby Red Stone
Gothic Bat Choker Halloween Fashion Jewellery
Gothic Bat Ring Halloween Fashion Jewellery
Gothic Gemstone Ring
Gothic Choker with Clear Gemstone Halloween Fashion Jewellery
List of eye-catching designer jewellery for the Halloween
DKNY
D & G Jewel
Astley Clarke
Carolina Bucci
Emporio Armani
Gatsby
Gc by Guess
Hudson Collection
Leoni & Vonk
Victoria And Albert
Sterling Silver Cross Necklace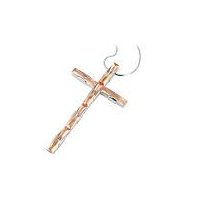 This sterling silver and cubic zirconia cross necklace, made by the talented designers at Nuovegioie, features precise notches and beautifully etched sides to add depth and texture. Gift box included, Made in Italy.£249.50
Zircons and Sterling Silver Cross Necklace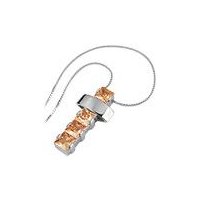 This cross necklace by Nuovegioie in sterling silver features four princess-cut cubic zirconia gemstones with a smooth cross bar for a sophisticated combination of textures and materials. Gift box included, Made in Italy.£102.95
Cubic Zirconia and Sterling Silver Cross Necklace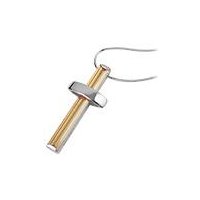 This sterling silver and cubic zirconia cross necklace, made by the talented and innovative designers at Nuovegioie, features clean lines and a modern, elongated shape. Gift box included, Made in Italy.£210.16
Sterling Silver Cross Necklace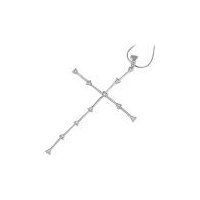 A fresh spin on the classic cross design, this necklace features a slightly larger design with triangular rhinestone accents – sure to be a daily staple. Gift box included, Made in Italy.£101.00
Ellipse – Geometric Leaves Sterling Silver Necklace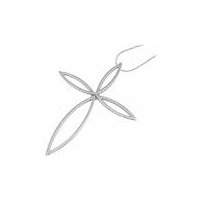 A stunning silver necklace with four leaves in the shape of a cross by Nuovegioie make this piece truly a contemporary work of art. Gift box included, Made in Italy.£113.50


Recommended Jewellery to Buy today

Warning: Invalid argument supplied for foreach() in /var/www/vhosts/mydesignerjewellery.co.uk/httpdocs/wp-content/themes/magazine_10/single.php on line 69

---