Accessories and Beyond
Accessories and Beyond is more than a name for an ingenious group of fashion jewellery designers, it is a journey, a final destination. Since 1997, when the Italian born Accessories and Beyond brought its wares to the United States, its Sacri Tabu stainless steel wire bracelets have become the ultimate desire for the jewellery wish list. Other bracelet lines have been added through the years, brought to Accessories and Beyond by craftsmen and designers from Brazil, Italy and France. Tarina Tarantino's exotic, 100% handmade creations of sparkling swarovski crystal, metal and lucite in their delightful Op-Art colors are offered through this group.
A new collection from Alliegro, a Brazilian designer, is the intricately braided leather bracelets with fascinating charms. They come in various colors and have a hidden agenda; not just meant to wear and enjoy but to protect their wearer. Accessories and Beyond is innovative and on the cutting edge of design that pleases the woman with superlative taste.
What to know when buying Accessories and Beyond
Where to buy Accessories and Beyond ?



---
Latest Accessories and Beyond Reviews
Check out our reviews of the latest Accessories and Beyond hand picked by our expert editorial team.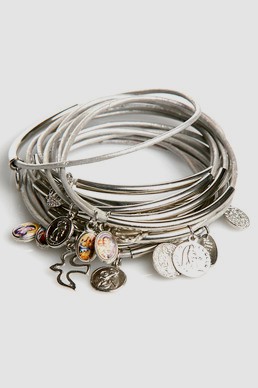 On the year 1997 Accessories and Beyond started off making a mark in the world of fashion and jewellery designs not just in one country but almost all over Europe, U.S.A and even in Australia and Asia.
Accessories and Beyond started in Italy and has already acquired several talented jewellery …
[Continue reading: Accessories and Beyond Jewellery]
Accessories and Beyond are renowned for their use of intricate leather braiding in their bracelets. Fascinating charms decorate some of the braided leather cuffs which are available in a variety of colours.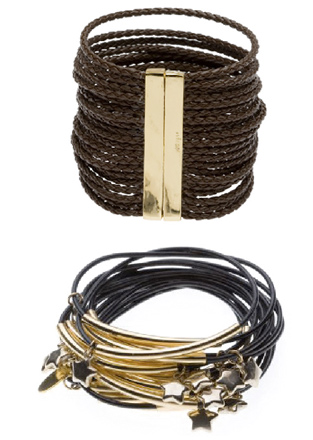 The Star Leather Bracelet is fashioned of multiple blue leather bracelets adorned with short silver sleeves and …
[Continue reading: Accessories and Beyond Charm Bracelets]
Top Accessories and Beyond Necklaces
Top Accessories and Beyond Bracelets
---