Alexa Garner Sidaris
Alexa Garner Sidaris is one of the eminent jewellery designers today, and her line of jewellery reveals the reason for this at very first glance: these are stunning jewellery pieces that look as if you had found them in an ancient buried treasure chest.
Alexa Garner Sidaris learned her craft at the world famous Gemmological Institute and then travelled all over the world, taking inspiration from both ancient and modern peoples and customs.

What to know when buying Alexa Garner Sidaris
The Alexa Garner Sidaris "evil eye" necklaces are becoming one of the most popular pendants in the world, among the rich and famous, and with everyone else as well. With a variety of unique evil eye pendants, made from materials ranging from white gold and rose gold to eighteen carat yellow gold, each evil eye has a unique coloured gemstone at it's center. Ancient traditions say that such pendants protect the wearer from all evil, and what a stylish and beautiful way to stay away from harm!
The Alexa Garner Sidaris jewellery line includes not only evil eye pendants, but also unique and lovely rings, necklaces, and earrings. Along with the beautiful white diamonds and stunning crystals, gemstones used include some very unique and rarely used choices such as Labradorite. All of the Alexa Garner Sidaris jewellery is handcrafted from pure eighteen carat gold. With the look of both the ancient and the uniquely modern all at once, these jewellery pieces are ones which you will wear for a lifetime and pass down as treasured heirlooms.
Where to buy Alexa Garner Sidaris ?



---
Latest Alexa Garner Sidaris Reviews
Check out our reviews of the latest Alexa Garner Sidaris hand picked by our expert editorial team.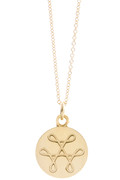 As fashion jewellery continues to bloom and reach its potential a lot of professional designers have also arrived delivering nothing but hot designs of jewellery pieces that everyone likes especially individuals from movie and modeling industry.
Alexa Garner Sidaris greatest inspiration in her designs is land, sea and some interesting …
[Continue reading: Alexa Garner Sidaris]


Alexa Garner Sidaris Large crystal baguette necklace in 18ct yellow gold
Simple and elegant, this large crystal baguette necklace in 18ct yellow gold can be dressed up and dressed down. It'll look as great with a crisp shirt and a well-fitted pair of jeans or trousers as it would with …
[Continue reading: Alexa Garner Sidaris Large crystal baguette necklace in 18ct yellow gold]


Alexa Garner Sidaris 18ct yellow gold ring with crystal baguette
Here's a ring that's meant to be noticed. Made by one of New York's most fashionable designers, Alexa Garner Sidaris, this ring oozes quality and elegance with a highly contemporary twist. The 18 ct yellow gold band measures about 2mm …
[Continue reading: Alexa Garner Sidaris 18ct yellow gold ring with crystal baguette]


Alexa Garner Sidaris Pave diamond ring in satin 18ct yellow gold
The simplicity of the pave diamond ring in satin 18 ct yellow gold by New York designer, Alex Garner Sidaris, will leave you breathless at it's elegance. It has a fabulous soft satin finish in an 18 ct yellow …
[Continue reading: Alexa Garner Sidaris Pave diamond ring in satin 18ct yellow gold]
Top Alexa Garner Sidaris Necklaces
Top Alexa Garner Sidaris Bracelets
---