Astley Clarke
Astley Clarke is an online jewellery boutique that was founded in 2006 by Rebecca Astley- Clarke.
The idea behind this was to give more attention to international jewellery designers through out the United Kingdom.

What to know when buying Astley Clarke
There is also an appointment only show room in Bayswater, London that shows designer jewellery. In 2008 Astley Clarke began the 'Search for a new designer 2008'. This was a competition to find a hot new designer whose work would be show cased through the company.
The competition was won by Laura Hayward whose collection centres around 18 carat gold and gemstones. In 2008 Astley Clarke was voted 'Jewellery Website of the Year 2008' by Retail Jeweller. Astley Clarke has brought many designer's jewellery to the world and to the people of the United Kingdom. This has made it easier than ever to find high quality designer jewellery and see what the newest trends in jewellery are.
Astley Clarke has made a name for itself worldwide as a source of fine designer jewellery that has previously been much harder to find. In 2007 Astley Clarke was voted Walpole's 'Luxury Brand of Tomorrow'. Astley Clark is quickly becoming a leader in online retail sales of designer jewellery and helping to get new designers the recognition that they deserve. This is an innovative company that is bringing designers and clients together. Astley Clarke has an extensive online show room full of trendy and classic pieces by some of the most respected established designers and some of the hottest up and coming names in jewellery.
Where to buy Astley Clarke ?



---
Latest Astley Clarke Reviews
Check out our reviews of the latest Astley Clarke hand picked by our expert editorial team.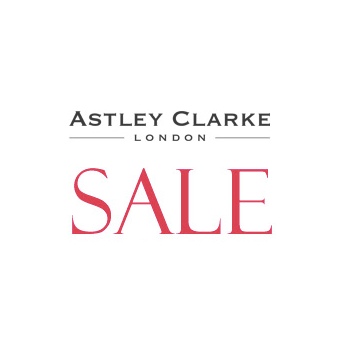 Girls! We all know that Astley Clarke has the most exclusive collections of designer jewellery around and from 16/07/11 until 31/7/11, Astley Clarke is offering  you an EXCLUSIVE 10% off ALL products when you add the code 10DISCOUNT to your basket, as a special treat for summer – and that …
[Continue reading: Summer treats from Astley Clarke [10% Voucher Code]]


Astley Clarke New York leather jewellery roll
It's important to have a place to store your jewellery while traveling and the Astley Clarke New York leather jewellery roll provides exactly that. It's made out of quality black Italian leather that's soft and supple to the touch. Beautiful soft black suede …
[Continue reading: Astley Clarke New York leather jewellery roll]
Top Astley Clarke Necklaces
Top Astley Clarke Bracelets
---