Greenbeads
Emily and Ashley Green were two sisters on a mission; to discover the unusual, the inspired, and the truly unique bracelet design. They were searching for something that featured both color and sparkle, a piece of jewellery that would become a show stopper. They wanted texture and pattern, something that would catch the eye of the savvy consumer. The sisters never found what they were looking for, so, they designed it themselves. They incorporated the color and sparkle, the texture and pattern in a resin bangle design. Their creation of Greenbeads Diamante Bangle Bracelets became instant success. And you don't really have to take their word for it. Such celebrities as, Jennifer Garner, Natalie Portman and news anchor Katie Couric have added the Diamante Bangle Bracelet to their fine jewellery collections. The versatile, but stylish, bangles have been featured in many magazines and do credit to Emily and Ashley's career, furthering their reputation for use of unique color combination in their designs.
What to know when buying Greenbeads
Where to buy Greenbeads ?



---
Latest Greenbeads Reviews
Check out our reviews of the latest Greenbeads hand picked by our expert editorial team.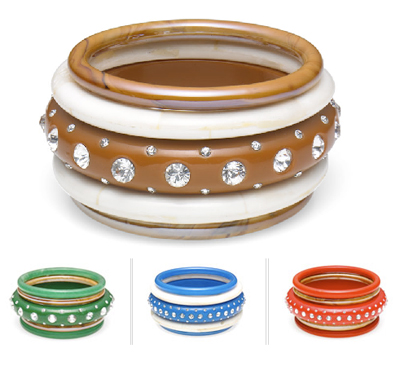 Emily and Ashley Green are sisters on a mission to create a bangle that would become a show stopper. They have been successful in their creation of the Greenbeads Diamante Bangle Bracelet that is available in an array of colours.
The Greenbeads Diamante Bangle Bracelet comes in four color combinations. …
[Continue reading: Greenbeads Diamante Bangle Bracelets]