Jules Smith
When Gina Nigrelli thinks of jewellery she envisions her beloved Virgin Islands with its serene skies, azure waters, and lush green vistas. She believes a woman's jewellery should be like her vision; bold, confident, yet soft and alluring. Under her signature title, Jules Smith, Gina has created an array of totally feminine, but infinitely functional, and desirable, jewellery designs. She works with varied metals, silver and yellow or rose gold. She expresses herself in flirtatious hoops, and in elegant simplicity that draws the chic, well-groomed woman who wants an adornment that tells others she needs only a touch, a light kiss, of gold or silver to compliment her essence. Gina Nigrelli has chosen lips as her signature logo because they, more than any other human feature, tell the feminine story behind her creations. Her Kiss-Kiss collection includes necklaces, bracelets and stud earrings. Among the wearers of her famous jewellery are some very famous people; Sarah Jessica Parker, Drew Barrymore, Lindsay Lohan, Mary Kate Olsen, Jaime-Lynn Sigler, Cameron Diaz, Angelina Jolie, Nicky Hilton, Blake Lively and Mischa Barton. Gina is an artistic trend setter with a flare for fashion inspiration that is more than just fine jewellery – it becomes a lifestyle.
What to know when buying Jules Smith
Where to buy Jules Smith ?



---
Latest Jules Smith Reviews
Check out our reviews of the latest Jules Smith hand picked by our expert editorial team.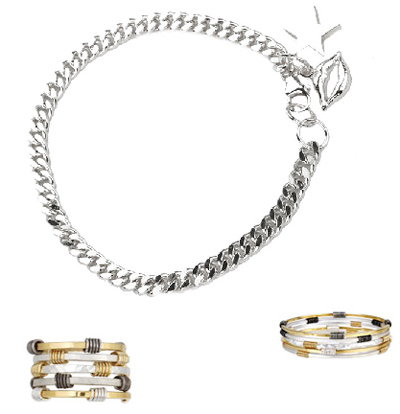 The Kiss Kiss Collection is the distinctive line of Jules Smith whose creator is Gina Nigrelli. Gina Nigrelli designs jewellery that is totally feminine, but infinitely functional. She believes women's jewellery should be bold and confident, yet soft and alluring.
The Jules Smith Life Saver bracelet is a group of …
[Continue reading: Jules Smith Bracelets and Rings]
Top Jules Smith Necklaces
Top Jules Smith Bracelets
---