Martick Jewellery
In 1988 Martick Jewellery came to the market with a range of impressive, contemporary cufflinks. At the time these men's accessories were groundbreaking and soon fashionable men all over the world couldn't wait to get their hands on a pair. The designer and company founder, Julie Martick, was successfully catapulted in a very public way into the world of jewellery design. This original collection of cufflinks was so successful that it wasn't long before it was stocked by prestigious fashion stores like Harvey Nicholls,Joseph and Paul Smith.Shortly after that Martick Jewellery launched its first 9ct collection for the World Gold Council. This was a very successful launch, which inspired Martick to branch out into jewellery shops for the first times.Since those highly successful early years, Martick Jewellery has continued to grow. Julie Martick has since concentrated on making good quality silver jewellery using traditional manufacturing methods. Each Martick Jewellery sterling silver piece may be made traditionally, but it also has a strong fashion bias. Hours of handcrafting are put behind each piece to make sure that the quality remains superiors.Designs by Martick Jewellery tend to be in depth. Master patterns are so detailed that the actual crafting of the jewellery can be a labour intensive procedure. After working with master patterns, the skilled craftspeople making the Martick sterling silver jewellery hand solder, finish and polish each piece.
What to know when buying Martick Jewellery
Where to buy Martick Jewellery ?



---
Latest Martick Jewellery Reviews
Check out our reviews of the latest Martick Jewellery hand picked by our expert editorial team.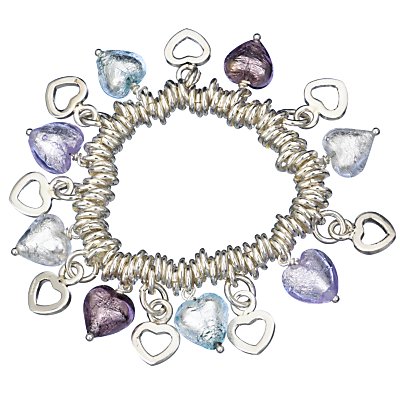 The Murano Hearts Multiple Charm Bracelet is a stunning hand made wrist adornement hot from Martick Jewellery. The Murano Hearts bracelet has tiny sterling silver hoops which are set on an elastic wire and decorated with many silver open heart charms and murano glass heart charms in pink, light blue, …
[Continue reading: Martick Jewellery Murano Hearts Multiple Charm Bracelet]
Top Martick Jewellery Necklaces
Top Martick Jewellery Bracelets
---