Takara
The Takara Jewellery Company has stores in France, Belgium, Ireland and the Netherlands.
They are based in France but also have some designers around the world including New York.

What to know when buying Takara
They offer several different collections of jewellery that offer everything from rings to necklaces. The provide quality products and work directly with each of their artisans. The jewellery is mad from natural materials, glass, pearls, wood, bones and metal. They do not use plastic in their pieces even though it can be mass produced and is cheap.
While not by any means cheap their jewellery is made with the utmost quality. Much of it is made with 18K gold, and as some examples, their pave ruby hoop earrings are unique hop earrings of pave set bright red rubies in 18K white gold. The measure about 12 inches in diameter and have hinges at the centre, which make the all the more interesting and a conversation piece. There are also some sapphires set on the edges of the hoop. These are about $3,500.
Another example of Takaras work is an 18K pave sapphire ring. The pave blue sapphire ring has these on half of the band it measures about half of an inch in width and has a total carat weight of 2.56 of blue sapphires. The price tag can be found around £1,450.
They also offer many budget basement priced pieces that are nonetheless absolutely gorgeous. One of these examples would be their mother's birthstone bracelets that are priced at around £15.00 for each strand. A "strand" consists of silver beads, freshwater pearls and the birthstone of the women's child with a dangle closure that has the mothers birthstone. Extra strands can be added to represent each child. These and all Takara Jewellery is unique, different and fun.
Where to buy Takara ?



---
Latest Takara Reviews
Check out our reviews of the latest Takara hand picked by our expert editorial team.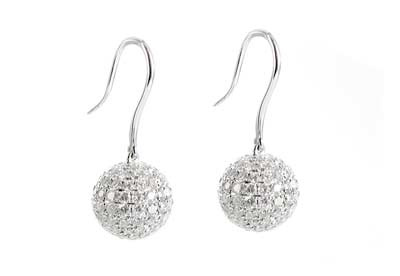 Takara Diamond Moon earrings in 18ct white gold
There's no denying the glamour that these Diamond Moon earrings in 18ct white gold ooze. They're a great accessory to spice up any formal wear for the party seasons. They'd also work well as bridal jewellery since the eye-catching spheres are pretty …
[Continue reading: Takara Diamond Moon earrings in 18ct white gold]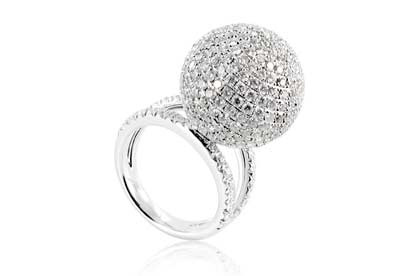 Takara Diamond Moon cocktail ring in 18ct white gold
Here's a highly fashionable ring that's sure to get noticed. This fantastic Diamond Moon cocktail ring in 18ct white gold is made to be eye-catching and is perfect for a glamorous evening where you're wearing you're finest and most seductive gown. …
[Continue reading: Takara Diamond Moon cocktail ring in 18ct white gold]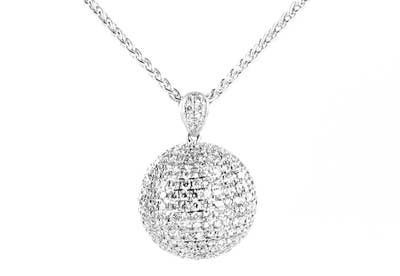 Takara Diamond Moon pendant in 18ct white gold
The diamond sphere that makes this fabulous designer pendant will be almost like wearing a small light globe around your neck. It's eye catching spherical design of 3.25 carats of diamonds will glitter beautifully in any light and from any angle. Made …
[Continue reading: Takara Diamond Moon pendant in 18ct white gold]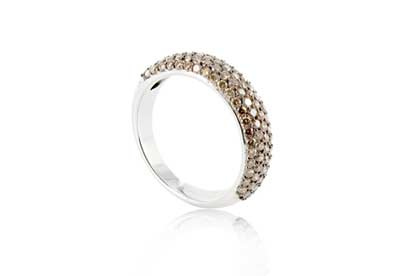 Takara 18ct white gold and cognac diamond half eternity ring
Are diamonds your girl's best friend? Then she'll love this very beautiful 18ct white gold and cognac diamond half eternity ring. It features 1.21 carats of diamonds carefully laid out on a 6 mm wide designer gold ring. The band …
[Continue reading: Takara 18ct white gold and cognac diamond half eternity ring]