Talisman
Talisman Jewellers was formed about fifteen years ago. They have been actually been making jewellery for about twenty-six years.
They make traditional style jewellery as well as specialize in unusual and exotic items. They build quality pieces that last a lifetime and longer.
What to know when buying Talisman
Talisman jewellery are based in the Los Angeles area and along with jewellery also make props from the movie and television industry such as the winking eye stones for THE STAND or daggers for LOVECRAFT. They also make pieces to order like they did for Sting of the band The Police.
They make all types of jewellery wedding rings. Engagement rings, pieces that include many gemstones, some of them uncommon like amber, moonstone, cobalt calcite, and others. The settings for these pieces and all their jewellery in general is made from everything from silver to platinum. Perhaps the most different and unique pieces they make though are their meteorite rings and pendants.
They make a wonderful assortment of engagement rings in all prices and different styles. They also offer engagement rings with their answer to the economy's downfall Moissanite. Moissanite is a lab created "diamond" of sorts. It is near colourless and is available at a fraction of the cost of a diamond of the same size while still having the appearance and durability of a diamond. They come with a lifetime guarantee from the manufacturer also. Talisman will also set these Moissanite stones into earrings and pendants.
Most of their jewellery has a bold modern type feeling. They also make a few tradition pieces such as stud gemstone earrings and plain wedding bands. They are also willing to work with their customers to make anything that the customer can dream of.
Where to buy Talisman ?



---
Latest Talisman Reviews
Check out our reviews of the latest Talisman hand picked by our expert editorial team.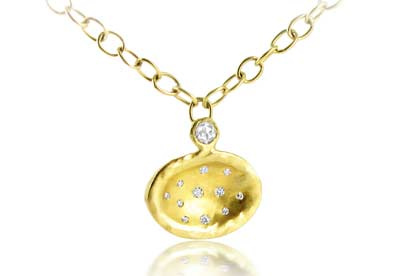 Talisman Diamond saucer pendant in 18ct yellow gold
With a total diamond weight of 0.3 carats, you're sure to get a very beautiful necklace without worrying about wearing anything very heavy around your neck. Since this Diamond saucer pendant in 18ct yellow gold is so light, it'll be very comfortable …
[Continue reading: Talisman Diamond saucer pendant in 18ct yellow gold]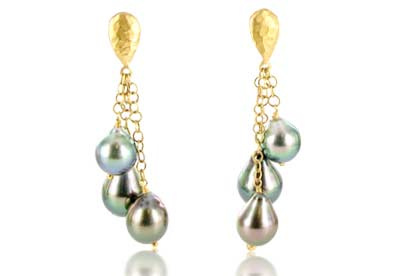 Talisman Baroque Tahitian pearl earrings in 18ct yellow gold
The natural beauty of these Baroque Tahitian pearl earrings in 18ct yellow gold by the Talisman team of designer jewellers in New York is breathtaking. Each Tahitian pearl is independently suspended from a fine gold 18 carat gold chain. The three …
[Continue reading: Talisman Baroque Tahitian pearl earrings in 18ct yellow gold]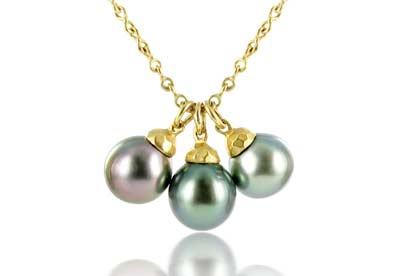 Talisman Tahitian three pearl necklace in 18ct yellow gold
Sophisticated jewellery doesn't need to be large and glittery to get noticed as this Tahitian three pearl necklace in 18ct yellow gold proves. It's a lovely necklace that's highly elegant in its understated, quiet way. Made by the Talisman team of …
[Continue reading: Talisman Tahitian three pearl necklace in 18ct yellow gold]