Jewellery By Occasion
What to know when buying Jewellery By Occasion
Where to buy Jewellery By Occasion ?



---
Latest Jewellery By Occasion Reviews
Check out our reviews of the latest Jewellery By Occasion hand picked by our expert editorial team.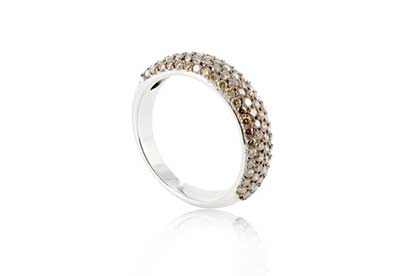 Life is not so meaningful without remembering some of the most special events that happened like Anniversaries. In every person's lives, there are so many anniversaries that need to be remembered like.
Wedding anniversary
Friendship Anniversary
TV show Anniversary
Club or group's Anniversary
Death Anniversary
In commemorating those special events …
[Continue reading: Anniversary Jewellery]
Feeling unsure about which gift to get for a Christening event? Check out our top picks for September, to make sure you make the parents proud.
Astley Clarke Little Boy Pendant in 18ct gold and diamonds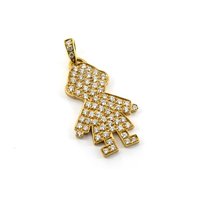 This super sweet little boy pendant is hand made in Italy by jewellery designer …
[Continue reading: Christening Jewellery]
This summer its all about disposable, stainless steel jewellery, especially if you're travelling and don't want to worry about your precious jewellery being damaged or stolen at the beach. Check out our top pics below:
ck Wish stainless steel necklace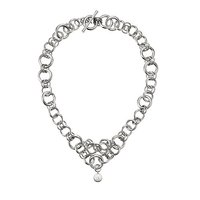 Expect nothing but creativity, class and style from the Calvin …
[Continue reading: Stainless Steel Jewellery Spotlight]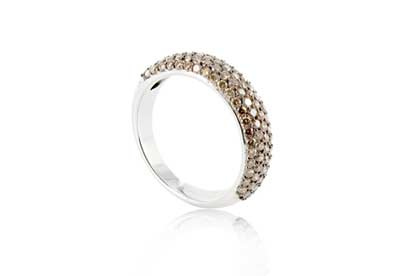 Takara 18ct white gold and cognac diamond half eternity ring
Are diamonds your girl's best friend? Then she'll love this very beautiful 18ct white gold and cognac diamond half eternity ring. It features 1.21 carats of diamonds carefully laid out on a 6 mm wide designer gold ring. The band …
[Continue reading: Takara 18ct white gold and cognac diamond half eternity ring]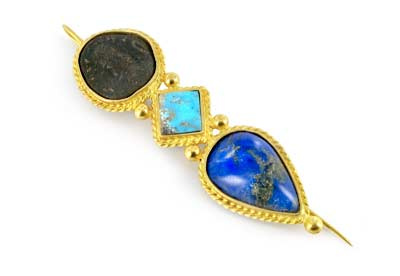 Nazanine Tassoudji Parthian coin 18ct gold brooch with lapis and turquoise
This fabulous brooch will add just the right splash of colour to any outfit. It's not the type of jewellery to blend into whatever you're wearing and is sure to get noticed. A great piece for the woman who …
[Continue reading: Nazanine Tassoudji Parthian coin 18ct gold brooch with lapis and turquoise]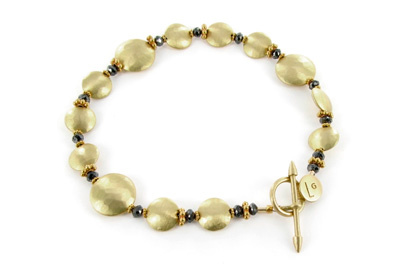 Laura Gibson 18ct gold disc and black diamond bracelet
Laura Gibson, one of America's most celebrated jewellery designers, has created a fabulous piece of jewellery with this 18ct gold disc and black diamond bracelet and its sure to take your breath away once you have it on your wrist. A …
[Continue reading: Laura Gibson 18ct gold disc and black diamond bracelet]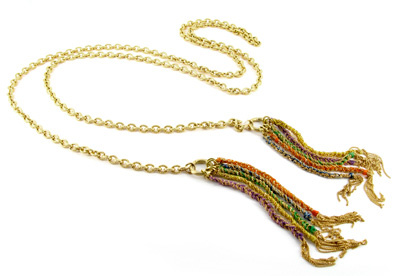 Carolina Bucci 18k gold chain lariat with silk tassels
This Carolina Bucci 18k gold chain lariat with silk tassels is a unique piece of jewellery that'll add some spice and elegance to any outfit. It's made out of 18ct gold chain lariat with woven silk tassels in yellow, gold, green, …
[Continue reading: Carolina Bucci 18k gold chain lariat with silk tassels]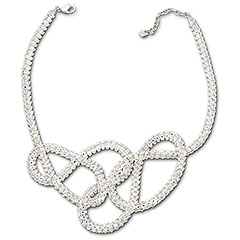 Swarovski Champagne Necklace
This 40 cm necklace by Swarovski will sit so perfectly on your collarbone that it will lengthen your neck and make it look long and slender. This Swarovski Champagne Necklace is a great accessory to wear for an evening out. It even works exceptionally well with an …
[Continue reading: Swarovski Champagne Necklace]
Top Jewellery By Occasion Necklaces
Top Jewellery By Occasion Bracelets
---