Anniversary Jewellery
Anniversary jewellery has really come into vogue in the past 20 or so years.
When most people think of anniversary jewellery they think of an eternity ring or three stone "past, present, future" ring. These are the two most popular choices for anniversary jewellery especially for the "big" anniversaries, like the 10th, 20th, 25th or 50th.
What to know when buying Anniversary Jewellery
An eternity band is simply a ring of diamonds in a precious metal. The ring appears to have not starting or ending point, hence the name eternity. A three stone ring, another very popular choice for anniversary jewellery has three stones, often diamonds, which represent the couples past, present and future together. When shopping for these types of rings follow all the jewellery-buying practices you know and shop around for the best prices and remember gold fluctuates so shop early and often. Any pieces of jewellery you pick in these categories are almost guaranteed to be striking.
A newer trend in anniversary jewellery is that of certain gemstones representing certain years. For example, the first anniversary is mother of pearl, the fourth blue topaz or light sapphires, the sixth amethyst, the twenty emeralds and the fortieth rubies. All of these stones are widely available, some are pricier than others are, and look wonderful in almost any piece of jewellery. They also tell a story in themselves by what they represent. Bought in the right pieces they make a wonderful everyday piece of jewellery or a special occasion one.
Where to buy Anniversary Jewellery ?



---
Latest Anniversary Jewellery Reviews
Check out our reviews of the latest Anniversary Jewellery hand picked by our expert editorial team.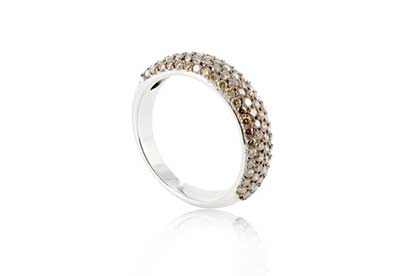 Life is not so meaningful without remembering some of the most special events that happened like Anniversaries. In every person's lives, there are so many anniversaries that need to be remembered like.
Wedding anniversary
Friendship Anniversary
TV show Anniversary
Club or group's Anniversary
Death Anniversary
In commemorating those special events …
[Continue reading: Anniversary Jewellery]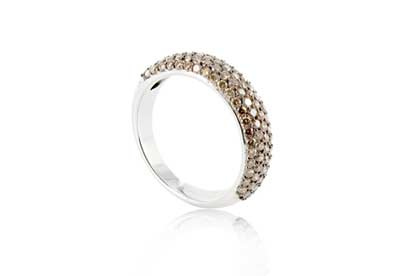 Takara 18ct white gold and cognac diamond half eternity ring
Are diamonds your girl's best friend? Then she'll love this very beautiful 18ct white gold and cognac diamond half eternity ring. It features 1.21 carats of diamonds carefully laid out on a 6 mm wide designer gold ring. The band …
[Continue reading: Takara 18ct white gold and cognac diamond half eternity ring]
Top Ladies Anniversary Jewellery
Top Mens Anniversary Jewellery
---