Latest Jewellery By Type Reviews
Check out our reviews of the latest Jewellery By Type hand picked by our expert editorial team.

A necklace is another element of fashion world that has played major role in making models, TV and movie personalities, singer's and international performers, and even Hollywood personalities stand out in the crowd! Wearing designer necklace could not just give you a great impression from the crowd but at the …
[Continue reading: Wear Designer Necklace and Stand Out in the Crowd]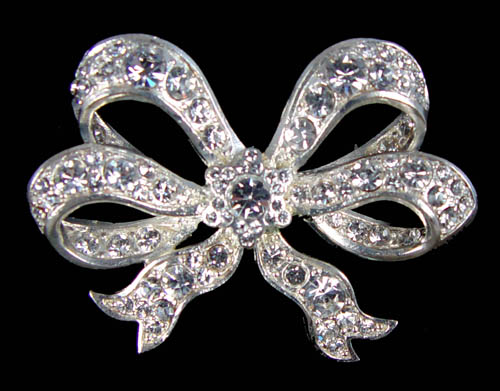 Brooches is one of the most stunning and important element of fashions! It has been used by different woman of different personalities, liking and charm. In fact, it is indispensable part of the fashion world!
During ancient times brooch is also known as fibula and it is sometimes spelled as …
[Continue reading: Eye Catching Brooches]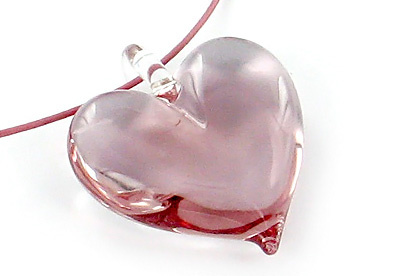 Yummi Glass Happy heart pendant in raspberry pink glass
The happy heart pendant in raspberry pink glass by Yummi Glass is a beautiful piece of jewellery that is highly affordable. It features a lovely pink heart pendant in Venetian glass carefully attached to a matching pink leather cord. The cord …
[Continue reading: Yummi Glass Happy heart pendant in raspberry pink glass]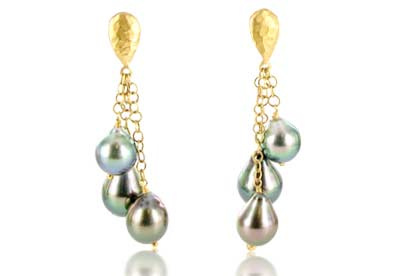 Talisman Baroque Tahitian pearl earrings in 18ct yellow gold
The natural beauty of these Baroque Tahitian pearl earrings in 18ct yellow gold by the Talisman team of designer jewellers in New York is breathtaking. Each Tahitian pearl is independently suspended from a fine gold 18 carat gold chain. The three …
[Continue reading: Talisman Baroque Tahitian pearl earrings in 18ct yellow gold]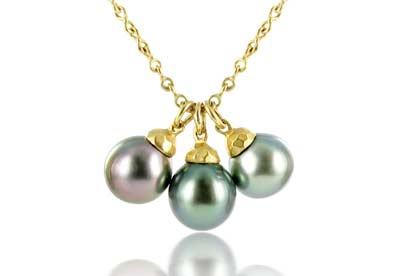 Talisman Tahitian three pearl necklace in 18ct yellow gold
Sophisticated jewellery doesn't need to be large and glittery to get noticed as this Tahitian three pearl necklace in 18ct yellow gold proves. It's a lovely necklace that's highly elegant in its understated, quiet way. Made by the Talisman team of …
[Continue reading: Talisman Tahitian three pearl necklace in 18ct yellow gold]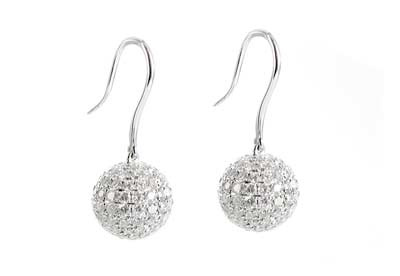 Takara Diamond Moon earrings in 18ct white gold
There's no denying the glamour that these Diamond Moon earrings in 18ct white gold ooze. They're a great accessory to spice up any formal wear for the party seasons. They'd also work well as bridal jewellery since the eye-catching spheres are pretty …
[Continue reading: Takara Diamond Moon earrings in 18ct white gold]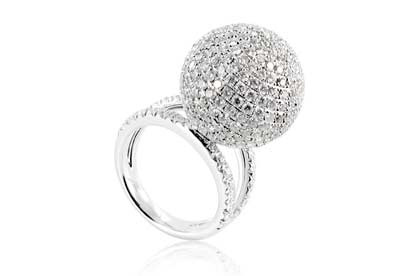 Takara Diamond Moon cocktail ring in 18ct white gold
Here's a highly fashionable ring that's sure to get noticed. This fantastic Diamond Moon cocktail ring in 18ct white gold is made to be eye-catching and is perfect for a glamorous evening where you're wearing you're finest and most seductive gown. …
[Continue reading: Takara Diamond Moon cocktail ring in 18ct white gold]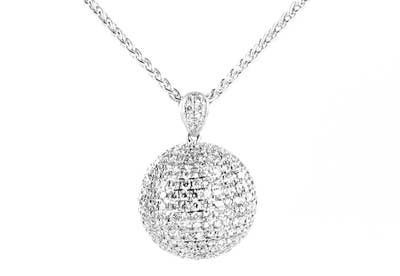 Takara Diamond Moon pendant in 18ct white gold
The diamond sphere that makes this fabulous designer pendant will be almost like wearing a small light globe around your neck. It's eye catching spherical design of 3.25 carats of diamonds will glitter beautifully in any light and from any angle. Made …
[Continue reading: Takara Diamond Moon pendant in 18ct white gold]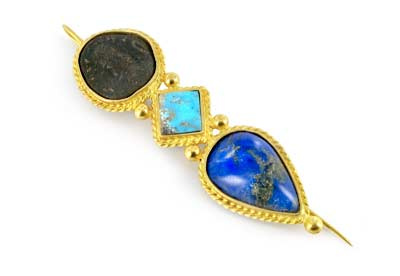 Nazanine Tassoudji Parthian coin 18ct gold brooch with lapis and turquoise
This fabulous brooch will add just the right splash of colour to any outfit. It's not the type of jewellery to blend into whatever you're wearing and is sure to get noticed. A great piece for the woman who …
[Continue reading: Nazanine Tassoudji Parthian coin 18ct gold brooch with lapis and turquoise]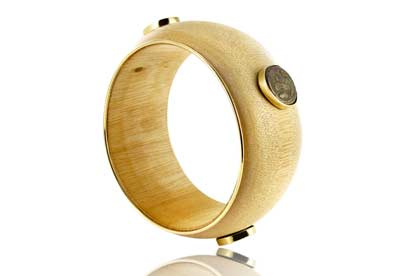 Nazanine Tassoudji Light wooden bangle with 18ct gold and antique coins
If you're a woman who sometimes develops a skin irritation to metals, especially once the temperatures rise, then you'll like this light wooden bangle with 18ct gold and antique coins. It's made out of varnished wood and measures 35 …
[Continue reading: Nazanine Tassoudji Light wooden bangle with 18ct gold and antique coins]
Top Jewellery By Type Necklaces
Top Jewellery By Type Bracelets
---