Brooches
Some say that the brooch, also known as a fibula, is the oldest type of jewellery and normally was used as a fastener and for adornment purposes as well.
The brooch started with several different fasteners and was typically made out of gold and or silver.
What to know when buying Brooches
Brooches are typically seen on women from the everyday to formal occasions. The reason for this is some brooches are relatively simple in style, but others are extremely ornate. Therefore, this versatile piece of jewellery can go can from casual to formal events very easily.
In choosing a brooch, keep in mind for what your purpose you are buying one. Is it to accessorize your dress for a dinner out, or is to accentuate the back of a gown you will be wearing to a wedding? Also, the quality of how the brooch is made is an important factor. The quality of metal used, the type of enamel, the excellence of the stones and or gems, are all important items to remember while selecting a brooch. Some elements of a quality brooch include; how it was produced, the design, and how intricate it is. Finally, remember your own personal sense of style. What shapes and patterns appeal to you? Are there certain colour schemes that would coordinate better with your current wardrobe? These are all ideas you should keep in mind when selecting brooch, in other words how can your sense of style be accurately displayed.
By wearing a brooch, you add a sense of style and sophistication to anything you may wear, from your clothes to your handbag and everything in between. Be it a simple flower brooch on your coat to a beautiful ruby design on your gown. By adding brooches to your supply of accessories will enable you to achieve that finished look. Feeling that elegance and confidence in what you are wearing, sets anyone apart from the crowd.
Where to buy Brooches ?



---
Latest Brooches Reviews
Check out our reviews of the latest Brooches hand picked by our expert editorial team.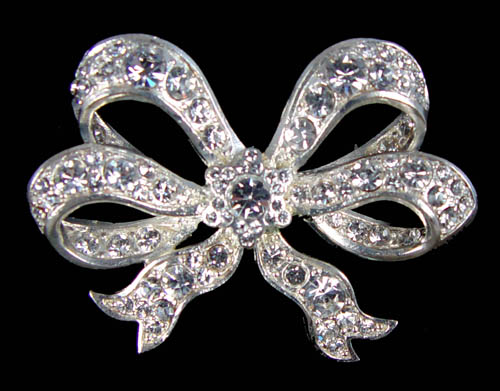 Brooches is one of the most stunning and important element of fashions! It has been used by different woman of different personalities, liking and charm. In fact, it is indispensable part of the fashion world!
During ancient times brooch is also known as fibula and it is sometimes spelled as …
[Continue reading: Eye Catching Brooches]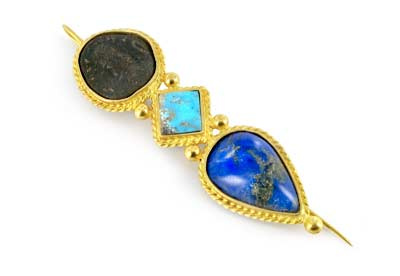 Nazanine Tassoudji Parthian coin 18ct gold brooch with lapis and turquoise
This fabulous brooch will add just the right splash of colour to any outfit. It's not the type of jewellery to blend into whatever you're wearing and is sure to get noticed. A great piece for the woman who …
[Continue reading: Nazanine Tassoudji Parthian coin 18ct gold brooch with lapis and turquoise]