Childrens jewellery
Throughout history, jewellery has been the gift of choice to celebrate many occasions. For children, this tradition ordinarily takes form in the form of a locket. Moonstones are believed to bring good luck and were often given as gifts to new babies.
Also, the passing down of family heirloom jewellery has been practiced for centuries. Body piercing has become common for infants and a simple birthstone stud or diamond can be worn for the baby's whole life. Earrings will always fit as a child grows.
What to know when buying Childrens jewellery
When looking for children's jewellery one should take special precautions with regard to safety. Jewellery containing lead or other harmful elements should be avoided. If the jewellery is to be worn by an infant, you should also ensure that small pieces cannot be dislodged and swallowed. Also, given the fact that babies love to put things in their mouths, be sure that the jewellery is specially made for infants.
The teen years are a crucial time in developing self-image. Teenage girls tend to adorn themselves in the latest fashions along with everyone else but also love a special piece of jewellery that will set themselves apart from their friends. A simple ring, bracelet or pair of earrings that can be worn every day can make all the difference in the world. Every girl remembers her first gift of jewellery. As children get older, gifts of jewellery may grow more specific to occasions. There will be formal dances, prom, first dates and many other opportunities to dress up. A string of fine pearls or a beautiful diamond necklace make perfect gifts to adorn her in these memorable years. The opportunities to give the gift of jewellery to children are limitless. The memories, special occasions, and special people in childhood are never forgotten. Commemorating them with a timeless gift of jewellery will keep the happiest moments of the beloved child in your life freshly in mind as they progress into adulthood.
Where to buy Childrens jewellery ?



---
Latest Childrens jewellery Reviews
Check out our reviews of the latest Childrens jewellery hand picked by our expert editorial team.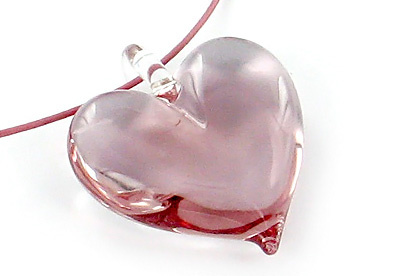 Yummi Glass Happy heart pendant in raspberry pink glass
The happy heart pendant in raspberry pink glass by Yummi Glass is a beautiful piece of jewellery that is highly affordable. It features a lovely pink heart pendant in Venetian glass carefully attached to a matching pink leather cord. The cord …
[Continue reading: Yummi Glass Happy heart pendant in raspberry pink glass]
Top Ladies Childrens jewellery
Top Mens Childrens jewellery
---