Necklaces
Humans have been stringing beads, bones, and shells onto cords to make necklaces as far back as 75,000 years ago.
Jewellers first used gold in 2500 B.C., and necklaces have only gotten more elaborate as time has passed.

What to know when buying Necklaces
Necklaces can be ceremonial, like that worn by the nobility throughout the centuries, or it can be simpler and worn on a daily basis. Some people wear necklaces for religious reasons, such as those consisting of a cross or saint medallions.
If you are looking for a necklace, you first have to decide whether you want it to be formal or casual in appearance. Silver and leather necklaces are generally viewed as one of the most informal fashion statements, while gold and gemstones tend to be more ornate. A pearl necklace is a timelessly elegant statement. Your jeweller will also offer an array of different lengths for your necklace so that you can choose the length which you prefer. Women often take their face and body shapes into consideration when making a decision as to which length is most flattering.
A jeweller's necklace collection generally consists of some different types of necklaces: pendants which are single stones suspended from a chain, chains which come in an array of weaves and textures, and special occasion necklaces.
The more high quality the materials used to make your necklace are, the more you can expect to pay for it. Do pay attention to the cut and clarity of the gemstones used to construct the necklace. Diamonds should be virtually flawless with almost no colour. Pearls should have no visible imperfections, and should have a high "lustre grade."
The right necklace will make a woman stand out, and will accentuate whatever she is wearing. Necklaces can make an immediate, memorable impact and can transform your look from ordinary to stunning.
Where to buy Necklaces ?



---
Latest Necklaces Reviews
Check out our reviews of the latest Necklaces hand picked by our expert editorial team.

A necklace is another element of fashion world that has played major role in making models, TV and movie personalities, singer's and international performers, and even Hollywood personalities stand out in the crowd! Wearing designer necklace could not just give you a great impression from the crowd but at the …
[Continue reading: Wear Designer Necklace and Stand Out in the Crowd]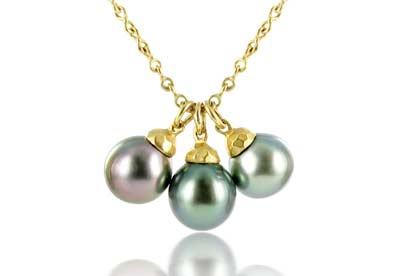 Talisman Tahitian three pearl necklace in 18ct yellow gold
Sophisticated jewellery doesn't need to be large and glittery to get noticed as this Tahitian three pearl necklace in 18ct yellow gold proves. It's a lovely necklace that's highly elegant in its understated, quiet way. Made by the Talisman team of …
[Continue reading: Talisman Tahitian three pearl necklace in 18ct yellow gold]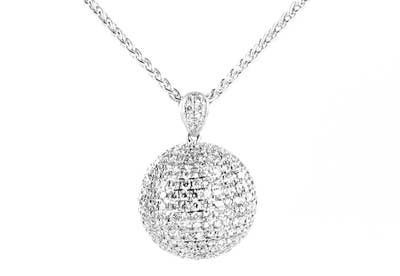 Takara Diamond Moon pendant in 18ct white gold
The diamond sphere that makes this fabulous designer pendant will be almost like wearing a small light globe around your neck. It's eye catching spherical design of 3.25 carats of diamonds will glitter beautifully in any light and from any angle. Made …
[Continue reading: Takara Diamond Moon pendant in 18ct white gold]