Latest Sales & Offers Reviews
Check out our reviews of the latest Sales & Offers hand picked by our expert editorial team.
The wait is over…the Astley Clarke sale has finally arrived. With up to 50% off stunning designer jewellery, including Katie Hillier, Monica Vinader and Alex Monroe, as well as a selection of Astley Clarke collections, you will be spoilt for choice.
Whether you're treating a loved one or spoiling yourself, …
[Continue reading: The Astley Clarke Summer Sale]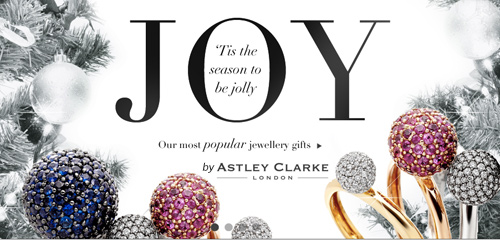 Astley Clarke offer some of the most amazing designer jewellery, just perfect for showing the woman in your life just how much she means to you this Christmas!  And, given that Vogue.com thinks "the thrill of receiving a little blue Astley Clarke box in the post cannot be equalled", the …
[Continue reading: 15% off at Astley Clarke with our exclusive code]
With Christmas fast approaching, there has never been a better time to visit The Jewellery Channel.
With a full range of gorgeous jewellery ranging from diamond rings to exquisite gemstone bangles, The Jewellery Channel has everything you need to find the perfect gifts for your loved ones this Christmas.
The …
[Continue reading: Fabulous selection of gift ideas at The Jewellery Channel]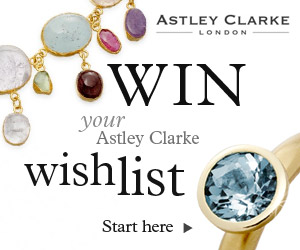 Did you know that you can create your very own Christmas wishlist of gorgeous Astley Clarke jewellery? What's more, Astley Clarke are giving you the chance to WIN the items on your list up to the value of £1,000! If you want to be in with the chance of winning …
[Continue reading: Win your Christmas jewellery Wishlist at Astley Clarke!]
Start the New Year the right way and treat yourself to some stunning diamonds in the Astley Clarke sale. This week sees Final Reductions of up to 60% off across some of the most sought after diamond jewellery in the world, with many pieces exclusively available at Astley Clarke.
Juno …
[Continue reading: An Utterly Sparkling Sale From Astley Clarke]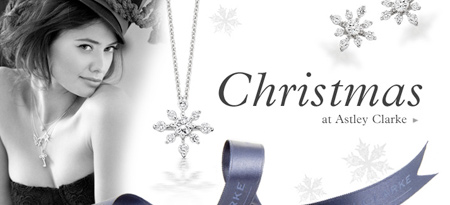 Whether you're choosing a gift for a lucky friend or loved one, or looking for a well-deserved Christmas treat for yourself, you're bound to fall for something amongst the much-coveted collections at Astley Clarke.
According to VOGUE.com "The thrill of receiving a little blue Astley Clarke box in the post …
[Continue reading: Add A Festive Sparkle This Christmas]

Get ready for some great sales and offers as 2009 comes to a close, with many jewellery boutiques offering some great pieces at discount prices.
Starting today, Astley Clarke is launching their famous winter Sale featuring fantastic deals on some of the most popular jewellery pieces this year.
The Astley …
[Continue reading: The Astley Clarke Sale]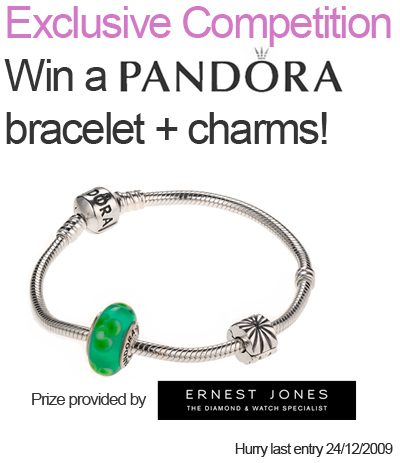 The lovely people at Ernest Jones have sent us one of the best selling jewellery items to give away to one lucky reader.
We have a gorgeous Pandora bracelet, with two charms worth over £115 in our exclusive competition which ends on the 24th Dec 2009.
Pandora jewellery is one …
[Continue reading: Win a designer Pandora bracelet competition]
Top Sales & Offers Necklaces
Top Sales & Offers Bracelets
---