Accessories and Beyond Jewellery
Published: January 28th, 2010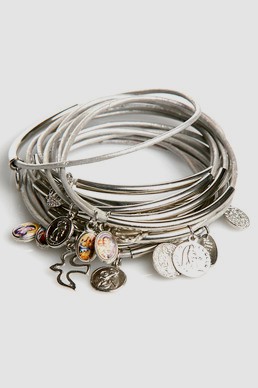 On the year 1997 Accessories and Beyond started off making a mark in the world of fashion and jewellery designs not just in one country but almost all over Europe, U.S.A and even in Australia and Asia.
Accessories and Beyond started in Italy and has already acquired several talented jewellery designers from United States, Brazil, and France.  This jewellery design is made up of Sacri Tabu stainless steel and is very durable and everyone loves wearing it from coast to coast.
Accessories and beyond creates one of a kind designs that everyone loves especially some of the most famous tv and movie personalities as well as top models of Europe and U.S.A.
Some of the famous celebrities who are fond of buying, wearing and collecting Accessories and Beyond jeweleries are:
Kate Bosworth
Leighton Meester
Heidi Klum
Some of the hottest designs of Accessories and Beyond include:
Braided Magnetic Cuff Bracelet
Leather Heart Bracelets
Single Leather Bracelets
Magnetic Leather
Pebble Bracelets
Good luck bracelets
Chocolate Suede
Cinderella Leather
Charms Leather
15 peace Leather Bracelets in Silver
The designers of Accessories and Beyond never stop creating fashion jewellery pieces that suits to every season of the year as well as to any activities either for an evening night out or just a casual gathering.


Recommended Jewellery to Buy today
---