Arunashi's new jewellery collection
Published: September 2nd, 2007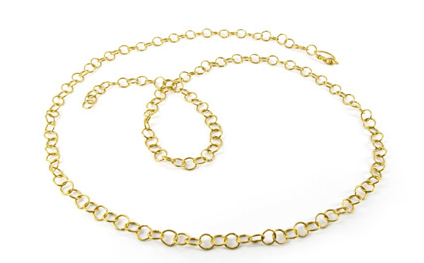 The latest jewellery collections from Aranushi look absolutely phenomenal, making use of amazing colour and design.
Arunashi's new collection features one of a kind rings and oversized (40″) bezel set gemstone chains in lavender amethyst, blue topaz, moonstone and citrine.
As well as this pretty round link 24ct gold chain has been designed and crafted exclusively for Astley Clarke by the Arunashi team of master craftsmen in Jaipur. Each of the fine links in this chain measure 5mm in diameter and have been individually soldered together to form a 24 inch gold chain. The clasp has also been made by hand and features a hinged locking pin. This piece of designer jewellery is available in the UK exclusively from the Astley Clarke Online Jewellery Boutique.
See all the items in the Arunashi jewellery collection here.


Recommended Jewellery to Buy today
---