Claudia Bradby Double Strand Pearl Bracelet
Published: September 13th, 2007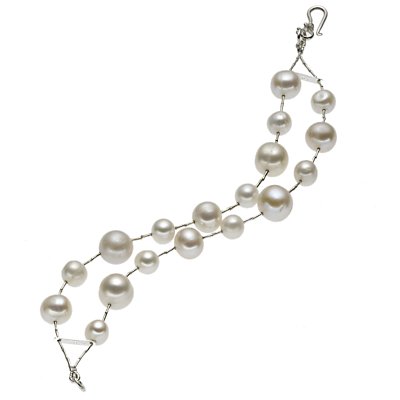 Just saw this beautiful Claudia Bradby Double Strand Pearl Bracelet at Peter Jones, and couldn't resist. This really is the bracelet for that little black number for the 'wow-factor'. This stunning pearl bracelet from Claudia Bradby is made from 2 strands of white freshwater pearls of varying size.
Claudia Bradby jewellery is renowned for its handmade bracelets made with stones sourced from around the world, pearls from as far away as Asia and high quality sterling silver.
Each Claudia Bradby piece of jewellery is unique, each is hand made and comes in an exclusive velvet pouch. Find the Claudia Bradby collection at Peter Jones.


Recommended Jewellery to Buy today
---