Susan Hanover Necklaces and Earrings
Published: February 26th, 2009
South Africa was the playground of Susan Hanover and the earthy beauty, the colours, the texture of that landscape drew her to begin her career in the fashion world. Her stone wired bracelets with faceted stones of citrine, smoky quartz and topaz has become her signature pieces.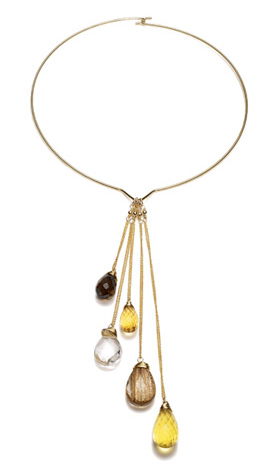 The Necklace with Chain and Stone Drops is a 14K gold plated thin wire choker with descending uneven chains and different colored stone drops. Tiny beads at the top of the chains add a charming and magical touch to this impressive and versatile choker.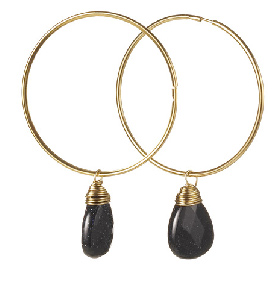 The Necklace with Circular Pendant and Stone Drop is comprised of a 14K gold plated chain. The pendant is a thin wire spiral in an intriguing pattern and embellished by a single stone drop. Charming, open, giving a sense of freedom, this necklace would be perfect for either day or evening wear. Matching Hoop Earring with Small Pendant Drop are designed from a thin golden wire hoop with a small, glittering, blue stone drop. Elegant understate of stylish fashion are evident in these delightful designs.
Check out Susan Hanover's Jewellery collection here.


Recommended Jewellery to Buy today
---