Important Guidelines to Consider Before Buying Jewellery Pieces
Published: January 22nd, 2011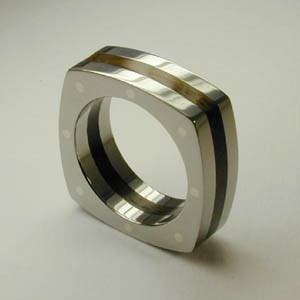 If you follow a few guidelines regarding the type of jewellery you buy and where you buy it from there really isn't a problem.
Where to buy jewelleries must come first in your priorities. Although traditionally it has been the high-street where you could have shopped for jewellery, there is no such a fantastic on-line choice, that you can personally can't be bothered to fight your way through the frantic shoppers and would rather sit at home with your laptop. You may find that shopping this way means you spend much more time and care choosing an ite, rather than when standing in queue in a shop where you can sometimes be pushed into making a hurried purchase which you could possibly regret buying by the time you reach home.
Jewelleries are usually made from materials like:
Gold
Silver
Platinum
Glass
Some other jewelleries are made of precious gems like:
Since jewelleries are composed of a lot of different elements it is very important to keep those things in mind before buying any sort of jewellery pieces. Another thing, jewelry is either standard design or custom-made exclusive and since it is a statement by a woman, it is always better to choose for exclusive jewelry.
Women should also know the maintenance of exclusive jewelry to avoid it getting dirty. Generally, the oils from our skin and other beauty products like lotions that are applied on the skin tarnish exclusive jewelry so you must know how to take care of it. And jewelry of various types should be kept in separate boxes designed especially for each item.
It would be better to have knowledge of the precious and semi precious gems and stones before buying exclusive jewelry.
Sun Pendant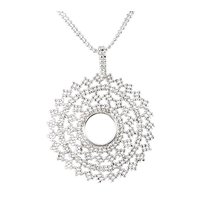 18ct white gold bead chain sun pendant by jewellery designer Carolina Bucci. 18ct white gold bead chain measures 16.5 inches and fastens with a small clasp. The sun pendant is 1 inch in diameter. Handmade in Italy by dedicated artisans, this piece is simply stunning, and can be worn with jeans, or dressed up for the evening.£860.00
Sun Pendant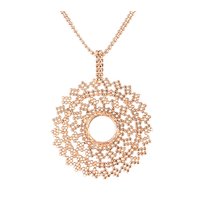 18ct pink/rose gold bead chain sun pendant by jewellery designer Carolina Bucci. 18ct gold bead chain measures 16.5 inches and fastens with a small clasp. The sun pendant is 1 inch in diameter. Handmade in Italy by dedicated artisans, this piece is simply stunning, and can be worn with jeans, or dressed up for the evening with equal success.£860.00
Woven Cuff in Turquoise Silk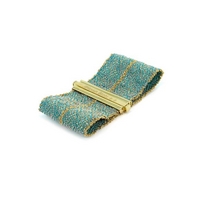 18ct yellow gold and turquoise silk hand woven cuff bracelet by jewellery designer Carolina Bucci. Measures 6 1/2 inches end to end, and is designed to fit the wrist snuggly, fastening with a simple solid 18ct yellow gold bar clasp. Handmade in Italy by dedicated artisans on a traditional loom with solid 18ct gold thread and turquoise coloured silks. This is a spectacular piece of jewellery reminiscent of vintage tapestries, and with a tactile quality which makes wearing the cuff exquisitely comfortable. You won`t want to take this piece off!£3330.00
Silver Moon Necklace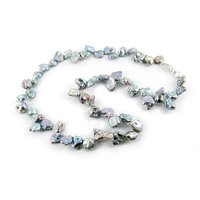 Pearl necklace with silvery grey cultured freshwater Keshi pearls from Manhattan Pearls. This designer necklace measures 16 inches in length and is made up of Keshi pearls in naturally varying shapes and sizes, resulting in a truly unique necklace. Keshi means `poppy seed` in Japanese, and Keshi pearls are so named because they are usually small. Unlike most cultured pearls they have no nucleus, and are 1% nacre. Because of this, Keshi pearls have an especially lustrous and shimmering surface quality and are available in a variety of unusual shapes. Perfect for any pearl lover who is looking for something a little out of the ordinary!£75.00
Pearl Cluster Bracelet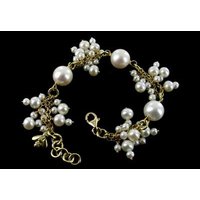 18ct gold multi-pearl bracelet by London designer, Carolina Bucci. This fabulous pearl bracelet features pretty clusters of fresh water pearls arranged with a three larger fresh water pearls in-between. This lovely designer bracelet also features Carolina's signature bee charm in 18ct gold. Measuring approximately 7 inches in length, this bracelet fastens with a small gold clasp. This lovely bracelet is a perfect match with Carolina's fresh water peal earrings and necklace, which together would make wonderful Wedding Jewellery.£845.00


Recommended Jewellery to Buy today
---