The Best Designer Jewellery
Published: April 24th, 2010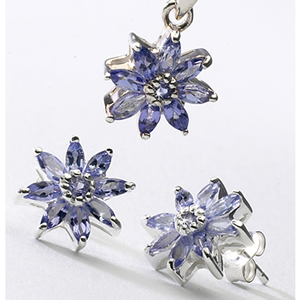 Buying designer jewellery is not an easy task to get done especially if you are new to this kind of stuff. There are really a lot of things to keep in mind so you won't get mistaken with the jewellery you'd choose to buy. You have to remember that designer jewellery pieces are not just an ordinary thing, they are very expensive. They are not only for fashions purposes but as well as the best and essential gift you could give to someone. Jewellery pieces could also be an investment. Most people acquire designer jewellery just for investments. During times of emergency you can always count on to this kind of investment. Who wouldn't like buying good quality and expensive designer jewellery pieces then?
When buying jewellery pieces there are several things to consider such as:
The main reason why you're going to buy new pieces of designer jewelleries.
Your budget for a piece of jewellery.
The place where you'd purchase it. Most people prefer purchasing designer jewellery pieces online. Apart from safety reasons, it also allows the customer to choose from huge varieties of jewellery pieces at the comfort of their home.
The style of jewellery pieces that you're going to buy.
The type of lifestyle and personality you have.
If you are going to buy jewellery pieces as gift for someone, make sure that you have an idea about that person's character and liking.
Do not hesitate to look for shops which offer discounts or promos for their jewellery pieces.
Find out the store's reputation before purchasing any designer's jewellery pieces from it.
Purchase jewellery pieces that go with your personality, lifestyle and character.
Find out how to know when the jewellery pieces are genuine or just imitations.
When you are done with buying designer jewellery pieces, make sure that you know how to take care of it. Remember, it will be a lifetime investment!
Crest Silver Bangle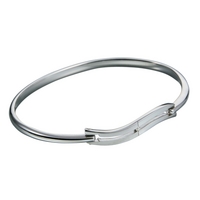 Inspired by scenes of the sea, this gorgeous bangle is perfect for anyone who loves the beach. But it doesn't have to be packed away for winter: wear it for a beachfront stroll on a summer's eve; then wear it to cheer up the wettest winter days.GBP95.00
Alluring Silver Bangle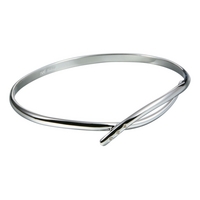 With its natural curves, shapely joins, and twinkling charm, this bangle is utterly irresistible. If you can bear to give it away, make it a present to someone you love.GBP110.00
Embrace Silver Bangle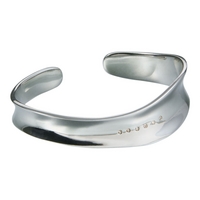 If you're looking for a signature gift, you may just have found it. Crafted in sterling silver and plated with high-shine rhodium like all of our silver jewellery, this bangle has a very distinguished presence. The dazzling row of diamonds will leave her breathless.GBP155.00
Harmony Silver Bangle Set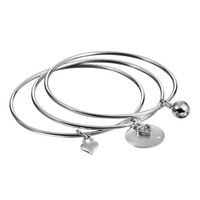 Three's no crowd – not when it comes to diamonds. This seductive three-bangle set shimmers and shimmies on the wrist: polished orbs and brushed discs play their own tune, creating an accessory you'll never bore of.GBP125.00
Head Over Heels Silver Earrings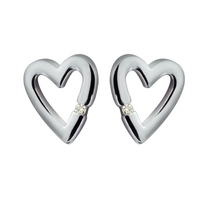 Outline your feelings in silver – it's easier than trying to put them into words. These glamorous little heart-shaped studs, subtly inlaid with diamonds, are as eloquent as you wish you could be.GBP45.00


Recommended Jewellery to Buy today
---