Useful Tips How to take care of your Diamonds
Published: May 27th, 2011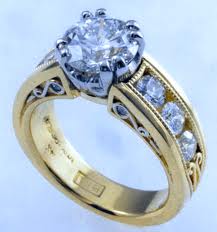 Diamond is one of the most expensive things in the world. It last for a lifetime and you can hand it down to your generation and so on… Having diamonds is not ordinary at all, it speaks out something, it reveals what kind of person you are, it illustrates the classy side of yourself, and it represents sophistications. Who wouldn't love to have diamonds then? Everybody does, and that's for sure.
If you happen to just recently purchase or received a set of diamonds, one of the questions you will have to consider is caring for it, right? To be certain that you're going to do the right thing, please read the tips on how to take care of your diamonds.
Even though diamonds are supreme you still have to consider the proper way to clean and to take care of them. Seller of authentic diamonds offers a lifetime guarantee of a single diamond you purchase from them. However, diamonds has tendencies to split along its perfect crystal planes and it makes them a bit susceptible to cracking or breaking but this can be avoided. That's if you consider the proper ways of caring for your diamonds. Below are the useful tips you can keep in mind if you want to preserve your diamonds.
Setting must be protected – diamonds are durable but if you want to preserve it, always avoid using it when you are doing house works like washing the dishes or doing some gardening.
Keep it away from strong chemical – do not expose your diamonds to strong chemicals like chlorine, and hairspray. If you want to have it cleaned, use the proper cleaner for diamonds.
Proper way of cleaning your diamonds – when cleaning up your diamonds, use a soft-bristle brush and gently scrub it using a solution of plain alcohol diluted in warm water. To the hard-to-reach areas of your diamonds, consider having it cleaned by jeweler, as they are pretty much familiar with that job.
Checking of prongs – With normal wear prongs has tendencies to weaken or loosen but it can be avoided. What you need to do is to allow the local jeweler to check the loose prongs and have it retiled to keep is safe and secure.
I will be posting more useful tips on how to take care of your expensive jewelleries so please keep an eye to our updates.
Alluring Silver Bangle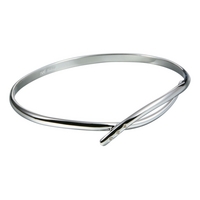 With its natural curves, shapely joins, and twinkling charm, this bangle is utterly irresistible. If you can bear to give it away, make it a present to someone you love.GBP115.00
Head Over Heels Silver Earrings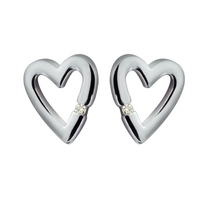 Outline your feelings in silver – it's easier than trying to put them into words. These glamorous little heart-shaped studs, subtly inlaid with diamonds, are as eloquent as you wish you could be.GBP45.00
Stargazer Silver Earrings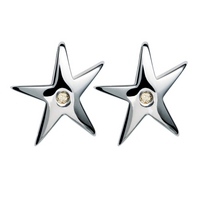 Not quite as sentimental as hearts, nor as noncommittal as circles, these star studs make a wonderful gift for a lover. Contemporary, chic, and set with genuine diamonds!GBP45.00
Affection Silver Earrings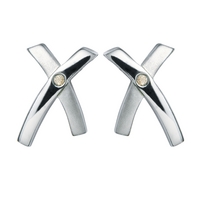 Give her a kiss on each side, continental-style. These gorgeous, star-set kisses speak of passion and secret love – the sweetest reminder of your affection.GBP40.00
Hourglass Silver Earrings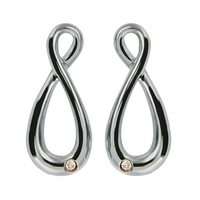 This perfectly-matched pair of silver swirls makes a very fine marriage indeed. Carefully polished and set with brilliant-cut diamonds, they're destined to give you many years of sparkling style.GBP60.00


Recommended Jewellery to Buy today
---