Designer Jewellery – Valentines Day Ideas
Published: February 6th, 2012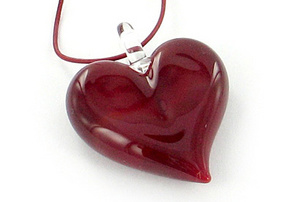 Valentines day is just round the corner and we have some great ideas and deals for the perfect St Valentines Day gift for her.
Forget the usual combination of flowers & chocolates, or tie and cufflinks combo for the men! Instead, why not give a memorable gift, that will make the lucky recipient think of you every day.
Astley Clarke has some great gift ideas for St Valentines day and has gone to extreme lengths to ensure you get the perfect gift this February.
Astley Clarke's popular hand printed gift-wrap paper turns red for February making each gift synonymous with February's romantic mood.
Ernest Jones currently have their January sales, so make sure you check it out here to snap a bargain before its too late.
To help you pick the perfect Valentines gift, we have compiled our favourites this season for the ladies and men, check it out below:
Here are our top 5 picks for her:
Balance Charm Bracelet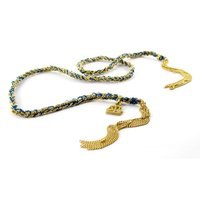 This pretty charm bracelet is from Carolina Bucci's charm collection and features a sweet little set of scales which symbolises 'balance'. Hand woven in Italy in 18ct yellow gold and baby blue and navy silk threads, this piece measures 13 inches in length (including the tassels) and designed to tie simply around the wrist, so that the tassel ends hang free.We adore these pretty charm bracelets, each charm has a unique meaning and their colours look fabulous layered together. They make buying gifts far too easy! A word of warning; these bracelets are ridiculously collectable; one is never enough!£335 Click here to find out more.
Charming Hearts Bracelet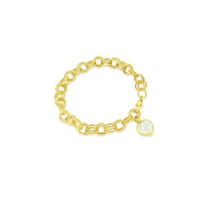 Charming hearts bracelet in 24ct yellow gold vermeil from Astley Clarke's much-loved London based contemporary designer Vinnie Day. The gold bracelet features a double link sterling silver chain finished in Vinnie's signature 24ct gold vermeil. This endearing bracelet measures 8 inches and has a heart shaped bezel set moonstone charm. Available exclusively from Astley Clarke this designer bracelet is yet another covetable treasure in Vinnie's ever growing repertoire; rich satin finished gold and charming hearts, the perfect gift for your Valentine. £195.00 Click here to find out more
Park Avenue Necklace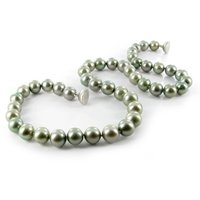 From Manhattan Pearls comes this beautiful pearl necklace with round celedon coloured cultured freshwater pearls. This designer pearl necklace is hand knotted on silk and measures approximately 17 inches, and is finished with a discrete and very strong magnetic clasp. An enchanting colour, this designer pearl necklace is exclusively available from the Astley Clarke online jewellery boutique and would make a perfect anniversary gift or be a memorable addition to your wedding jewellery.£395 Click here to find out more.
Daisy Chain Charm Bangles


A favourite here at Astley Clarke, these fabulous sterling silver bangles are by acclaimed London jewellery designer, Vinnie Day. A celebration of spring, each of the seven interlinking bangles has been hand crafted and feature beautifully detailed flower charms. Finished in a soft satin sterling silver, this classic Vinnie Day design features her signature leaf charm and is available online exclusively from the Astley Clarke online jewellery boutique.£240 Click here to find out more.
Madison Half Eternity Stack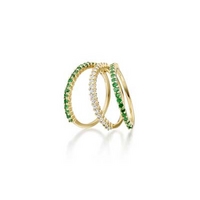 14ct yellow gold stack bands by The Hudson Collection of New York. These pretty half eternity stack bands features beautiful faceted emeralds and a band of white sapphires, giving this piece 1.47 carats total coloured stone weight.Available exclusively online from the Astley Clarke online jewellery boutique.£795 Click here to find out more.
Here are our top 5 picks for him:
Calvin Klein Bracelet – Large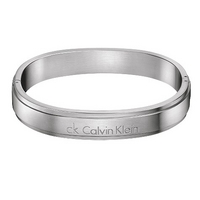 Expect nothing but creativity, class and style from the Calvin Klein jewellery collection. A stylish bracelet from Calvin Klein. Large.GBP65.00
D&G Proud embossed tag pendant – large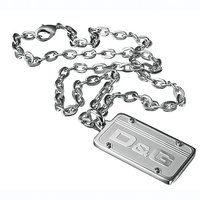 D&G Jewels – a collection of contemporary, must-have jewellery in distinctly striking designs. A stylish dog tag pendant from D&G, crafted in stainless steel and embossed with the signature logo.£85 Click here for more info, and other dog tag necklaces.
Emporio Armani men's leather and sterling silver necklace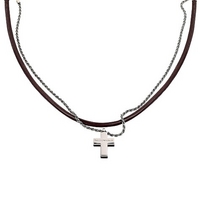 Team sophistication with high fashion and the result is Emporio Armani's beautiful sterling silver jewellery collection. This sterling silver cross pendant hangs from a brown leather cord teamed with a sterling silver rope chain for a casual, urban look.£150 Check it out here.
Hugo Boss men's black leather strap watch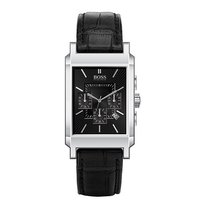 The BOSS watch collection combines unique and contemporary style with fine Swiss watchmaking. Incorporating the high fashion design of Hugo Boss apparel, the watch range is sleek, chic and elegant. Features a black leather strap, rectangular black dial and date function.£225 Click here for more info.
Tissot PRC200 men's leather strap chronograph watch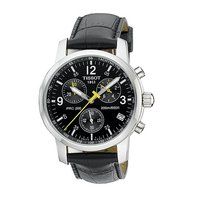 With over 150 years' Swiss watchmaking heritage, Tissot offers sports, classic and trend timepieces using innovative technology. The Tissot PRC200 men's leather strap chronograph is a sturdy, sporty-looking watch for men in stainless steel with black leather strap, chronograph and round black face with bright yellow highlights. It also has a date function and screw down crown.£230 Click here to find out more.
If you are looking for unique, interesting and individual designer jewellery, then the Pandora jewellery collection has got something for everyone. Click here to find out more, and purchase a unique gift this St Valentines Day.
Watches make for timeless gifts, and you can find the best designer watches for Valentines here.
Designer handbags for Valentines day will make your lady glee in happyness. You can find some great purses and handbag ideas for your loved ones at here.


Recommended Jewellery to Buy today
---