Fine Jewellery Christmas Gift Guide
Published: November 25th, 2011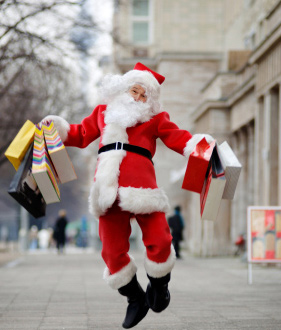 Buying a gift for Christmas can be a really tough call. If you are unable to figure out as to what you should buy her or him, check out our guide to help you pick the best jewellery gift for Christmas.
You know that if you are going to present a jewellery gift, it will always be a perfect gift and will most definitely be liked by her or him.
Receiving jewellery as a gift is a unique experience because it is all about passing on the message of your sentiments and love you have for her, which defines everything about you and your feelings.
Check out our favourite list of online retailers for Christmas Jewellery below which have some great looking jewellery for every budget:
Check out our editors hot picks for Christmas jewellery gifts by budget:
Jewellery for budgets up to £100
Florin Pearl Bracelet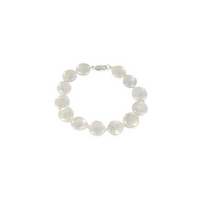 Fantastic freshwater coin pearl bracelet with sterling silver clasp£85.00
Orielle Grey Pearl Necklace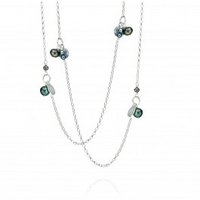 Delicate and classy grey pearl necklace in sterling silver£95.00
Fiji Prosperity Bracelet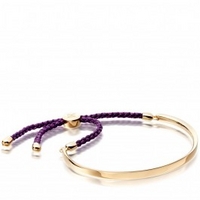 Timeless 18ct yellow gold vermeil Fiji bracelet in plum£93.00
DKNY ladies' mother of pearl dial bracelet watch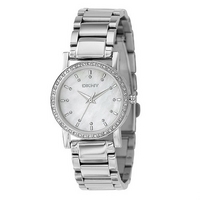 An elegant ladies' watch from DKNY. Featuring a stainless steel bracelet, round mother of pearl dial set with glittering stones. A glamorous gift for a glamorous woman.GBP99.00
Isodore Charm Necklace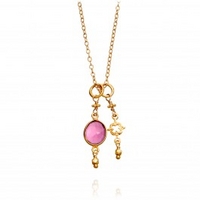 Fantastic pink quartz charm pendant on chain in 22ct yellow gold vermeil£95.00
Accurist ladies' palladium-plated crystal watch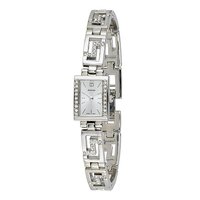 Was £125, Now £82.0This Accurist ladies' watch has an unusual palladium-plated bracelet strap and rectangular case set with sparkling crystals, creating a watch that's just perfect for evening wear.GBP82.00
Jewellery for budgets up to £200
Fanfair Bracelet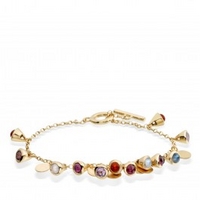 A beautiful 18ct yellow gold vermeil bracelet with amethyst rhodolite and carnelian£125.00
Jingly Leaf Earrings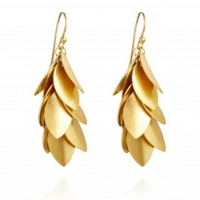 Stunning Jingly Leaf Earrings in 24ct Gold Vermeil£175.00
Multi Coloured Pearl Necklace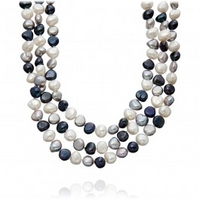 Ideal for this special dress, this grey white and peacock freshwater baroque pearl 62 inch necklace looks stunning. £110.00
Creativity charm bracelet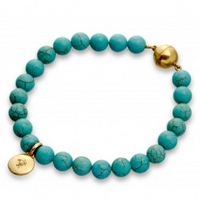 This timeless bracelet with 18ct gold vermeil turtle charm and turquoise beads wll be sure to draw attention£125.00
Caper Sparkle Ring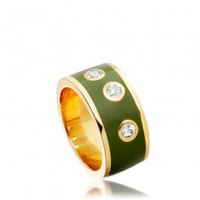 This Moonstone and green enamel ring in 18 carat gold vermeil is simply decadent.£125.00
Three Strand Pearl Necklace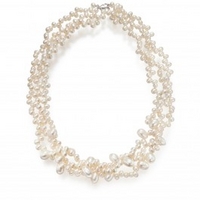 Make an entrance with this white freshwater pearl three strand 18 inch necklace£185.00
RED Charm Bracelet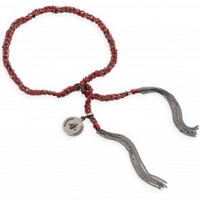 This Lucky bracelet with red silk and oxidised sterling silver is the bracelet to have this winter£150.00
Luna Lights Drop Earrings


Amazonite and green chalcedony earrings in 18ct yellow gold vermeil£110.00
Forget-me-not Frond Ring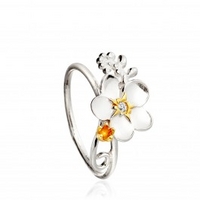 Stunning sterling silver and diamond flower ring£145.00
Fine Jewellery under £500
Butterfly Earrings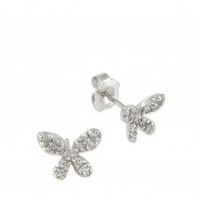 Diamond butterfly earrings in 14ct white gold£450.00
White Sapphire Palace Ring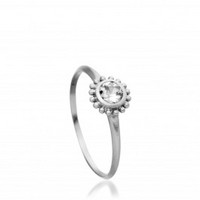 18 carat yellow gold white sapphire ring£460.00
Park Avenue Necklace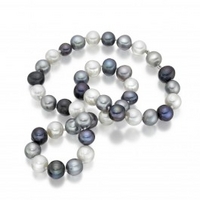 Park Avenue freshwater pearl necklace in black white and grey with sterling silver clasp£395.00
Juliette Pearl Earrings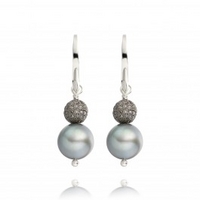 Silver Grey Freshwater Pearl drop earrings with diamond Pave Bead£350.00
Sparkle Ring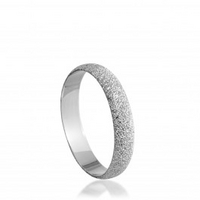 18 carat white gold sparkle ring£290.00
Juicy Couture Dalton ladies' stainless steel bracelet watch


The Juicy Couture Dalton ladies' watch features a stone set bezel, white dial, stainless steel bracelet and date function. A modern and funky watch for modern funky women.GBP275.00
Summer Goddess Necklace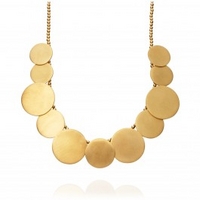 Summer Goddess necklace in 24ct yellow gold vermeil£345.00
The best of the best this winter…
Love Charm Bracelet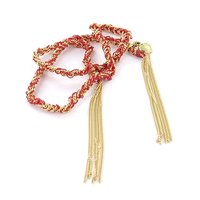 18ct gold charm bracelet in woven red silk with heart charm£550.00
Lulli Triple Row Bracelet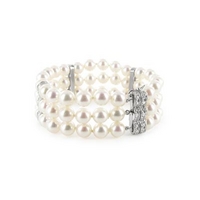 Triple Row Cultured Pearl Bracelet With Diamonds In 18Ct White Gold£5200.00
Astley Ring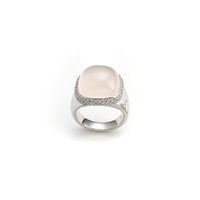 Astley Ring with Rose Quartz and Diamond in 18ct white gold£3250.00
Marquesas Pearl Catcher Necklace


Black Tahitian pearl and diamond necklace in 18ct white gold£2550.00
Anello Ring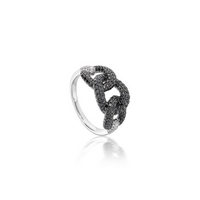 White and black diamond triple link ring in 18ct white gold£1950.00
Dior Christal ladies' diamond set watch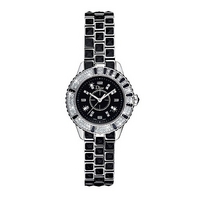 The revolutionary Dior Christal ladies' watch is the perfect combination of Dior couture creativity and Swiss watchmaking expertise. A completely glamorous ladies' watch from one of the world's most famous fashion houses, the Christal is set with dazzling diamonds and features a black bracelet and Dior logo.GBP5400.00
Need any tips?
Most people believe that buying a jewellery gift is going to be an expensive bargain and that they would not be able to find a gift that fits well within their budget. This is a wrong! Jewellery comes in many sizes and designs and at every budget. You do not have to go for a very expensive piece but the one that is elegant and falls within your budget.
We are going to discuss the different jewellery gift options that would be a really exciting choice. Buying a necklace is a very good idea. You can find them in all sizes and designs and believe it or not, you will be able to find the one that fits right in your budget. If you know that the girl you are buying the gift for has a very selective taste in the designs of jewellery, then you can definitely find a wide range of design choices as well.
If you are lean in your budget, then you can always go for loop or pendant necklaces that will definitely come at a very affordable price. These days there are a lot of creative jewellery designers who are bringing on new elegant designs keeping in mind that they can be bought by all – Not just the Desperate Housewives types 🙂
Another jewellery item that you can think about is a bracelet. Bracelets are available in different price ranges and you can easily find a decent bracelet that matches your budget. So if you are thin on the budget, then bracelets can be a very good choice to buy. This can also be a better alternative choice than a necklace if your woman already has a couple of necklaces.
Earrings are usually considered the safest option when buying jewellery. The first reason is they are affordable and there are many designers and varieties available. When you have made your mind to buy a pair of earrings, just don't hold back, do go looking at a detailed selection of the earrings and you will definitely get a better piece that you know will suit best for her.
Buying rings is a very tricky trade. Rings represent specific bonds and relationships and thus one cannot exactly determine as to what the other would like. If you are to buy a ring, it should be searched for well before Christmas. Take your time finding out the ring that she would like the most, and more importantly try to get her EXACT ring size.


Recommended Jewellery to Buy today
---