Mothers Day Jewellery Gifts
Published: March 30th, 2011
Don't forget Mothers Day on Sunday the 3rd April 2011!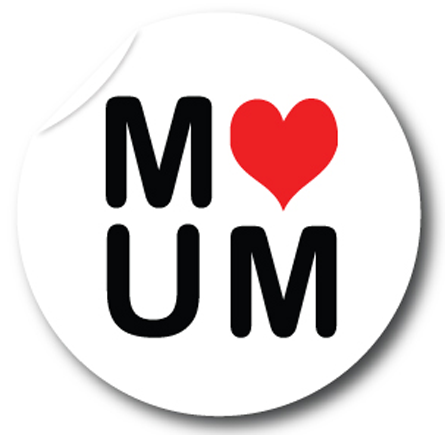 Thinking about that surprise gift to bring home for your Mum on Mothers Day?
There is one gift that never fails to bring a smile to the face of a Mum; one that is timeless and unique like your Mother.
A gift of designer Jewellery is one special present that she'll adore, cherish and will compliment her own special qualities like virtually no other gift, which can be delivered to you next day.
The designers at Astley Clarke of London have exemplary pieces of Jewellery; all their ranges have there own charm, character and uniqueness that go beyond quality. Offering you exclusivity that your Mum deserves, which will make her feel special and perfectly shows the love and affection you feel for her.
Designer Ashley Dodgen-McCormick; has some beautiful 'Mother of Pearl' 18 carat gold zodiac pendants in her Asha by ADM range which shows off a stylish collection of designer jewellery that personalises your gift to Mum.
Astley Clarke's own 'Couture' range of designer jewellery brings sophistication and elegance to the designers work. Masterfully crafted pieces such as the Forget-Me-Not necklace in exquisite 18 carat gold set around a shimmering diamond flower is a certain joy bringer on Mothering Sunday.
Your selection could be from the newer range of designer Monica Vinader, who shows and elegant range which includes a pink chalcedony cocktail ring in magnificently crafted in gold vermeil; or the pink opal button ring charmingly enhanced in sterling silver.
If you are looking for a great lasting gift,  many wonderful designs of jewellery from many designers who will not fail to bring happiness to you Mum on Mothers Day. The choices are unrivaled and will identify the individuality of your Mother.
Check out some of our favourites:
Asha by ADM Aries Zodiac pendant in mother of pearl



Made from 18ct gold and sterling silver vermeil, this Mother of Pearl pendant features a stylish cameo design of The Ram; the zodiac symbol of Aries. Suspended from an extra long 30 inch chain, this unique gold pendant measures 30mm in diameter and approximately 3mm in depth. Designed in New York by Asha by ADM, these designer zodiac pendants are getting an ever growing celebrity following and unique design, they make choosing birthday gifts very easy. Quick hint: Aries is the zodiac symbol for those born between March 21st and April 19thClick here to see all the Zodiac jewellery"GBP195.00
Carolina Bucci 18ct white gold sun pendant



18ct white gold bead chain sun pendant by jewellery designer Carolina Bucci. 18ct white gold bead chain measures 16.5 inches and fastens with a small clasp. The sun pendant is 1 inch in diameter. Handmade in Italy by dedicated artisans, this piece is simply stunning, and can be worn with jeans, or dressed up for the evening.GBP480.00
Carolina Bucci 18ct gold earrings with blue enamel wisdom charm



These lovely designer earrings, feature an 18ct sparkle gold and hand enamelled blue ball with pretty charm. All of the charms used in Carolina's jewellery have a unique meaning; this piece features a moon charm which symbolises wisdom. Measuring 4cm in length, these earrings are for pierced ears only. GBP380.00
Amelie Bea crystal drop necklace with freshwater pearls



This fabulous freshwater pearl and crystal necklace is by Amelie Bea. The pearl necklace features stunning white fresh water pearls which have been individually knotted in cream silk thread. Measuring approximately 17 inches in length, this stunning necklace is finished with a large faceted crystal tear drop measuring 35mm by 18mm. Very striking and effortlessly glamorous; this pearl necklace would make wonderful bridal jewellery.GBP175.00


Recommended Jewellery to Buy today
---