Top Mens Jewellery for Fathers Day
Published: June 8th, 2010
Have you got your Fathers day gift ready? Don't delay to get it in time for Sunday the 20th of June 2010.
We have found a superb selection of Presents for your dad to make sure he will really have a great day.
Do you want to know the secret to a hassle free fathers day? Get your gift online! Most online shops offer gift wrapping and personalised messages to make your gift unique and look great.
The perfect Presents for your dad can be very time consuming, so for you we have created a list of the top 10 best mens jewellery gifts for fathers day in the Uk. This is a list of the most unique presents for fathers day, from designer jewellery to everyday cufflinks to wear to work.
Nothing shows a sign of appreciation better than a well thought out gift.
Top 10 Fathers Day Mens Jewellery Gift Ideas:
Emporio Armani Classic men's leather strap watch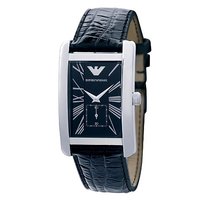 Team sophistication with high fashion and the result is Emporio Armani's beautiful watch collection. An elegant, contemporary men's watch featuring a stainless steel case, masculine black leather strap and rectangular black face featuring silver roman numerals and the famous Armani eagle logo.GBP150.00
Emporio Armani men's sterling silver lozenge cufflinks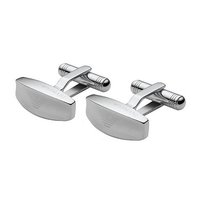 LIMITED AVAILABILITY, BUY NOW TO AVOID DISAPPOINTMENT Put the finishing touches to a smart suit with these chic cufflinks. Men's sterling silver cufflinks from Emporio Armani in a smooth lozenge shape and with the famous logo subtly embossed on the front.GBP125.00
D&G men's stainless steel logo ring – large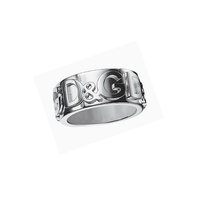 D&G Jewels – a collection of contemporary, must-have jewellery in distinctly striking designs. It's a subtle design with a powerful effect, this D&G embossed men's ring is made of solid steel and is aired with masculinity. Equivalent to ring size P.GBP75.00
ck Hook men's bracelet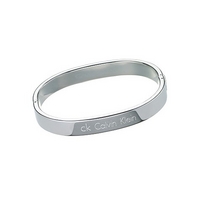 Expect nothing but creativity, class and style from the Calvin Klein jewellery collection. A modern design with a smooth finish. From the Hook collection, this men's steel bracelet subtly features the ck logo. It's a trendy style that can be worn with any outfit.GBP55.00
Tissot PRC200 men's stainless steel chronograph watch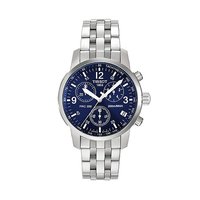 With over 150 years' Swiss watchmaking heritage, Tissot offers sports, classic and trend timepieces using innovative technology. The Tissot PRC200 men's stainless steel chronograph watch has a beautiful round blue dial complemented perfectly by a stainless steel bracelet. This sporty watch also has a date function and chronograph.GBP280.00
Emporio Armani men's sterling silver three charm necklace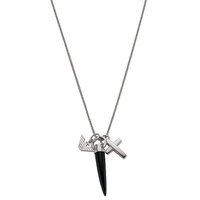 Team sophistication with high fashion and the result is Emporio Armani's sterling silver jewellery collection. An iconic necklace from Emporio Armani's men's jewellery collection featuring three charms – a horn, a cross and the signature eagle logo. Made from sterling silver, this is the perfect accessory for the man with designer style.GBP185.00
Arscaces Cufflinks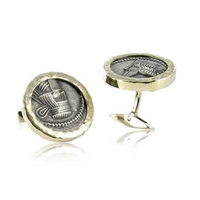 Hand made in Geneva by Nazanine Tassoudji, these unique and stylish cufflinks feature two parthian coins set in 18ct white gold. Finished with a textured hammered finish, these gold cufflinks measure approximately 21mm each in diameter. Inspired by the ancient jewellery of West Asia, Nazanine's designs are hand made and one of a kind. These designer cufflinks are available exclusively from the Astley Clarke online jewellery boutique.£2500.00
Sterling silver men's curb link necklace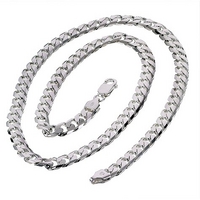 Luxurious gifts for any occasion. This stylish sterling silver men's curb link necklace is perfect for the man in your life. Great with any look, this necklace is an ideal gift for any occasion.GBP135.00
Turquoise Scroll Cufflinks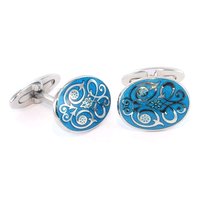 Classic oval sterling silver cufflinks with hand-enamelled design. Designed exclusively for Astley Clarke, these unique designer cufflinks are manufactured in England by skilled craftsmen.£165.00
Longines Evidenza Maxi men's automatic watch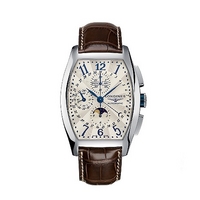 Since its creation in 1832, Longines has offered beautiful Swiss timepieces with a unique combination of precision and elegance. The Evidenza collection draws inspiration from the stylish designs of the 1920s with the signature tonneau shape of watches harking back to a Longines model dated 1911. With a stainless steel case, this men's watch features day, date, month and moonphase indicator on a silver dial with brown alligator strap. A vintage-inspired piece with a contemporary twist.GBP2600.00
Still looking for Fathers Day gift ideas ? See also Fathers day watches, and Fathers day experience days.


Recommended Jewellery to Buy today
---